Road Freight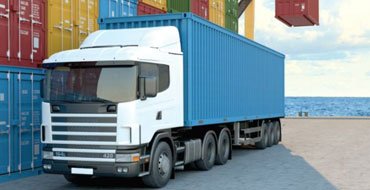 Deepsea undertakes movement of cargo from any city in the U.A.E to all neighboring countries accessible by land. Our tie ups with leading haulage providers in the region.
Dubai, has established itself as a major freight hub given its central geographical location. Acting as the midpoint between the western and eastern countries, Dubai is involved in large scale transshipment of cargo.
Deepsea, as the leading freight provider in the region specializes in handling sea/ air cargo from Far East, Africa and the Indian subcontinent to the western countries of America and Europe. Further, movement of goods to CIS countries using Dubai as the import for re-export hub benefits clients by reducing costs and early arrival of goods at destination.
Our services include:
Immediate clearance of cargo at airport at time of arrival.
Efficient operations team for quick transfer of cargo from the marine container terminal to air cargo export terminal.
Advance booking to make availability of air cargo space at attractive rates to almost all major destinations.
Ease of documentation.
Well-developed banking system for transfer of funds on behalf of the shipper for the purpose of collection and remittance, made possible by the tax free flow of foreign currency remittances to and from the UAE.
Enables smooth transport of goods to the following countries:
Oman
Kuwait
Iraq
Yemen
Jordan
Syria
Qatar
Bahrain
Saudi Arabia
Trailers are available for transportation in different sizes and characteristics (refer, flat bed etc.). We specialize in handling cargo that maybe irregular and difficult to transport using normal trailers.