LOGISTICS AND DISTRIBUTION
Logistics and Distribution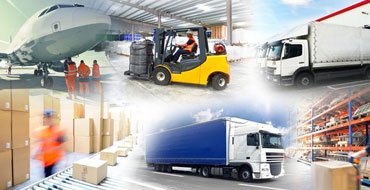 Deepsea specializes in Supply Chain Management with value added services is capable to provide international manufacturers and distribution establishments a storage and distribution hub with Jebel Ali port as the center of operations. Deepsea's understanding of the importance of good logistic management, provides customers with solutions that reduce logistic costs, thus creating a firm link between the manufacturer and the ultimate users.
Deepsea Freight Services facilitates the requirement of large and fast moving consumer goods manufacturing companies to have a consolidated stockholding point in Jebel Ali to support deliveries to the markets of the Middle East, Iran, Southern CIS and Indian subcontinent.
Deepsea's professional commitment ensures that customers will be provided with a brand of service that far exceeds their expectations. This is achieved through the careful deployment of assets, competent manpower and infrastructural resources, whilst developing appropriate systems technology in partnership with the customer.
Deepsea Logistics & distribution centers are supported by state of the art handling equipment and computer systems that use the latest bar code scanning technology. This offers all of Deepsea Logistics customers an efficient, cost effective solution to their supply chain management requirements.
The range of services offered by Deepsea Logistics division includes:
Secure online access to accurate inventory management on the spot.
Information Systems developed to specific client requirements.
Picking the cargo selection of the cargo as per the supply system requirements and sorting of the cargo.
Value added services provision by repacking, labeling and documentation.
Temperature controlled and ambient product storage for high value cargo, reefer cargo and perishable goods at the DP world cold storage facilities.
Export services by air freight and sea freight from Jebel Ali and Dubai airport door to door services.