Exhibition and Event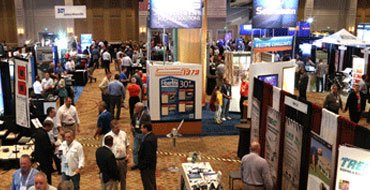 Deepsea specializes in handling of air and sea cargo for exhibiting purposes. On receiving cargo, the cargo is stored in bonded warehouses inside Free Zone areas of Jebel Ali port or Dubai Airport; as per cargo requirement at exhibition, the movement of cargo is scheduled beforehand.
With tie ups with event management companies like Electra Exhibitions, we have arranged for exhibition planning, designing, site management and unpacking-fixing-packing after exhibition for export purposes.
Acting as husbandry agent for vessels, Deepsea undertakes vessel calling in all ports of UAE for cargo loading and offloading, crew hiring and changing, medical treatments, supplies bunkering, surveying and dry docking services. We offer the owners of vessels competitive disbursement accounts with management of vessel loading and discharging within specified time frame. The vessels are tended to on priority basis, given out excellent relations with port authorities and customs. Moreover, we are capable of supplying fuel and lubricant oil supply to both on-shore and off-shore vessels in the Persian and Arabian Gulf.