Custom Clearance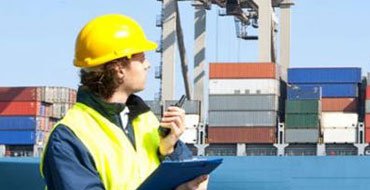 Holding a valid customs clearance certificates enables Deepsea to clear cargo from all major sea and air ports in the UAE.
Our operations staff is trained extensively to ensure that the clearance and the delivery of goods are done in a swift manner.
Our staff is capable of clearing and delivering goods within 4 hours of arrival, on both DDU / DDP terms.
Deepsea has come into a versatile tie up with Dubai Ports and Customs to avail a personal web portal that facilitates staff to pass necessary documentation without the need to be physically present at the port, further speeding the delivery process.
Chartering Brokerage And Vessel Husbandry
Dry Cargo Bulk Cargo Oil Tankers (with multiple chambers for clean and dirty cargo),
Gas Tankers Refrigerated Vessel (with multiple chambers for frozen and temperature control cargo).
Deepsea arranges chartered vessel to facilitate the movement of cargo from all the Mediterranean ports, Red Sea ports, Far East and Indian subcontinent destinations. Further, Deepsea undertakes chartering of aircrafts for projects for UN agencies for humanitarian aid and disaster management services in East and West Africa.
CIS countries and Indian subcontinent for crises management projects.
Acting as husbandry agent for vessels, Deepsea undertakes vessel calling in all ports of UAE for cargo loading and offloading, crew hiring and changing, medical treatments, supplies bunkering, surveying and dry docking services. We offer the owners of vessels competitive disbursement accounts with management of vessel loading and discharging within specified time frame. The vessels are tended to on priority basis, given out excellent relations with port authorities and customs. Moreover, we are capable of supplying fuel and lubricant oil supply to both on-shore and off-shore vessels in the Persian and Arabian Gulf.